UPCOMING PROGRAMS for the month.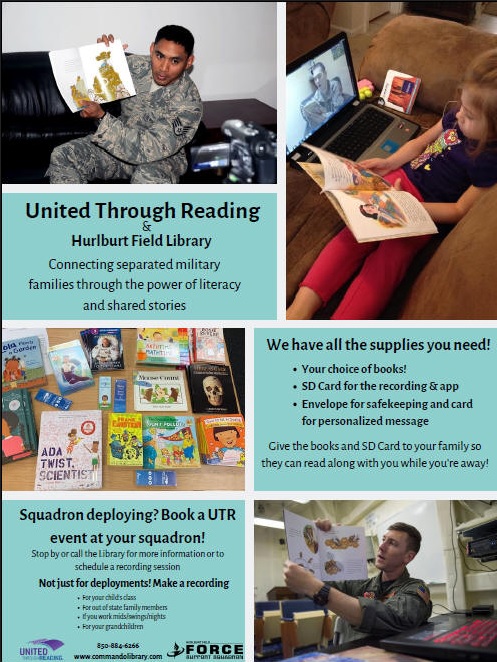 United Through Reading and the Hurlburt Base Library
Connecting separated military families through the power
literacy and shared stories.
We have all the supplies needed! Your choice of books, SD Cards for
recording, app, envelope for safekeeping and card for personalized
message. Give the books and SD card to your family so that they can
read along with you while you are away.
Squadron Deploying? Book an UTR event at your Squadron! Stop by or call
the library for more information or to schedule a recording session.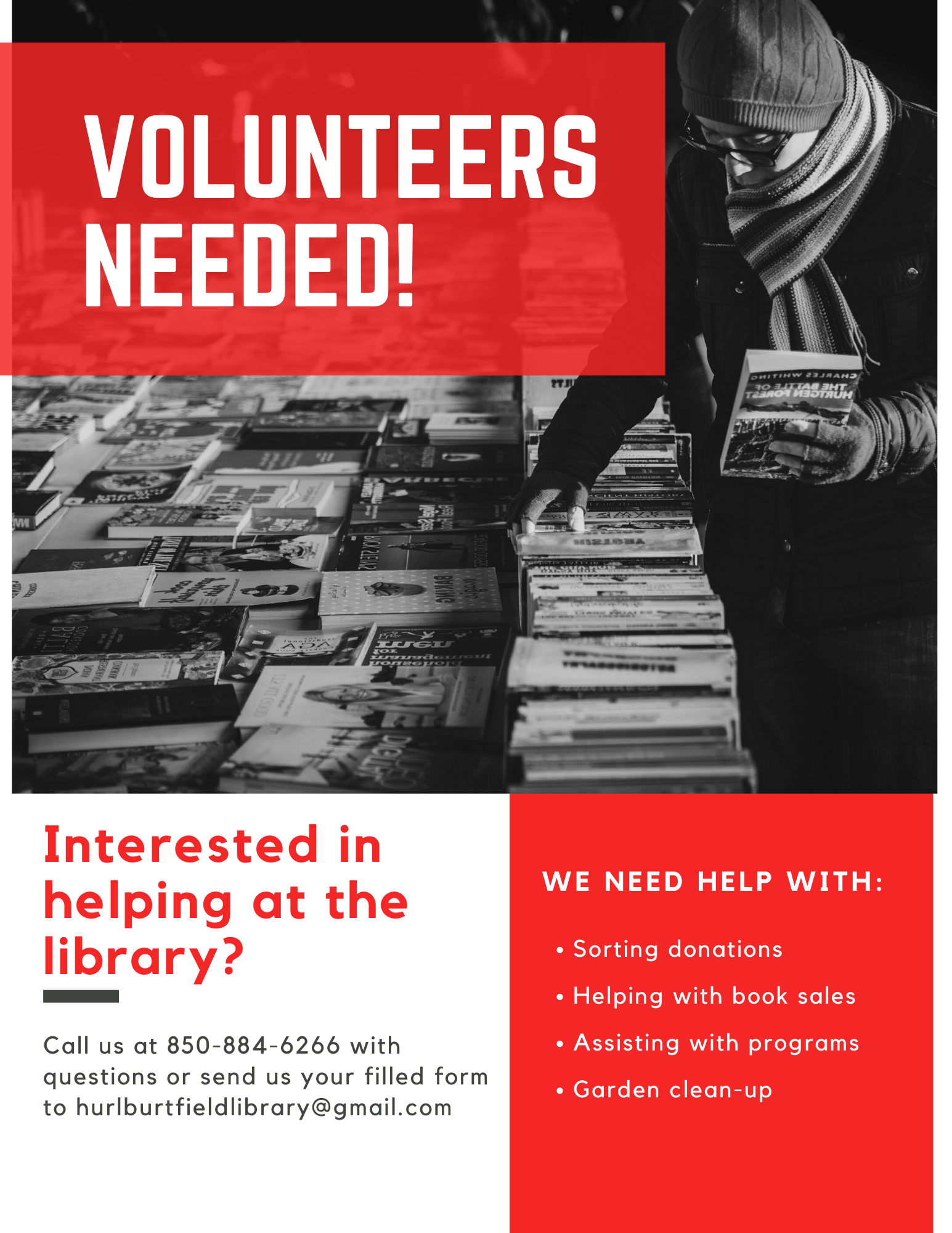 Interested in helping at the library? Call us at 850-884-6266 with questions or
send us your filled form to hurlburtfieldlibrary@gmail.com
We need help with: Sorting donations, helping with book sales, assisting with
programs and garden clean-up, etc.
VOLUNTEER FORMS

Come out for App-Y Hour at the Hurlburt Library. Bring your smarthphone,
laptop or tablet to trade tips on using your device to download our FREE apps
and resources for eBooks, Audiobooks, Magazines, Newpapers, Comics, Music,
and more.
---